Online Reviews & Modern Word of Mouth Advertising
As long as we've been talking, we've been giving reviews. Through word of mouth we've told friends and strangers what products are worth buying, which companies you can trust, and why you should NEVER eat at Jimmy's Milkshake + Sushi Bar.
Word of Mouth may have started in person, but twenty years after buyers started leaving feedback on E-bay there are whole websites dedicated to gathering and documenting customer experiences. Today, 91% of millennials trust online reviews just as much as an in person recommendation (Shopper Approved). We're savvy online consumers who know that not all businesses are trustworthy and so we put 'em on blast.
Reviews are so important to consumers that 72% won't take action with a business until they've read them (My Testimonial Engine). So how can you avoid shady practices and show customers you're worth the money?
How to Get Online Reviews
One of the fastest and easiest ways to influence word of mouth advertising to advance your business online is to simply ask for feedback from your customers.
If you haven't set up a Google My Business (GMB) account, do it now! GMB connects to your Google map listing, comes up in Search Engine Results, and makes up over 57% of all online reviews — more than Facebook, Yelp, and TripAdvisor combined! (Review Trackers)
Once you have a GMB account setup, start reaching out to your customers. Some quick and easy ways to start getting reviews are to:
Share the link on your Facebook, LinkedIn, or other professional pages
Add it the footer of your website
Put it on the "Thank You" page at the end of your online order flow
Add it to your invoices and receipts
Send an email to customers that have purchased goods within the last 90 days (you can add an incentive coupon, but don't ask for reviews in favor of free stuff!)
You might be surprised to know that 77% of customers are willing to leave a review when asked (Podium). That's a lot of FREE advertising!
Congratulations You've got stars!
You've done it. You've set up your GMB account, you've started asking for reviews, and they're starting to come in. Congratulations! Pop a bottle of your favorite drink cus we are CELE-BRATIN'!
Positive reviews have a HUGE impact on business so you should quickly start to see the impact of digital word of mouth advertising. While you're taking a sip, check out some of the positive ways ratings impact consumers and online businesses:
What to do with a negative review
Fast forward to the not so distant future – you're up and running on GMB.
You've automated a thank you email to customers that goes out within 24 hours of a purchase.
You've got dozens of great reviews and have even seen a 10% increase in conversions because customers can quickly see that your company is trustworthy.
Then it happens and your heart stops.
You get your first negative review.
So what do you do?
Sorry to break it to you, but you can't just delete it like a bad selfie.
You have to own it. You have to respond to it.
When you get negative feedback you should address it quickly; take ownership of the issue and apologize.
Offer to talk with the customer through a private message or phone call.
Check their order number, what items or services they purchased, and be prepared to listen before you speak.
And then, offer to make it right.
At the end of the conversation, if the interaction has become positive, consider asking the customer to respond to or update their original review to reflect any new opinions they may have.
Bad reviews are nothing to be afraid of. In fact negative feedback helps customers to see that the stars are earned, the information legitimate, and the company trustworthy.
So What do you do next?
The power of reviews doesn't just live with Google, BBB, Facebook and Yelp. You can quickly influence potential customers who come to your website by adding a review section to your homepage or high-traffic landing pages and highlighting them across your site.
Many of the big review sites offer badges to help you quickly let website visitors know where you stand, so don't be shy about showing off those stars!
Lastly, make reviews part of your marketing strategy.
Keep responding to feedback on all of the sites where you receive them and do it quickly whenever possible. If you're still not getting the number of reviews you want, don't let your campaign stagnate. Try new ways to reach your customers and don't be afraid to incentivize REAL feedback.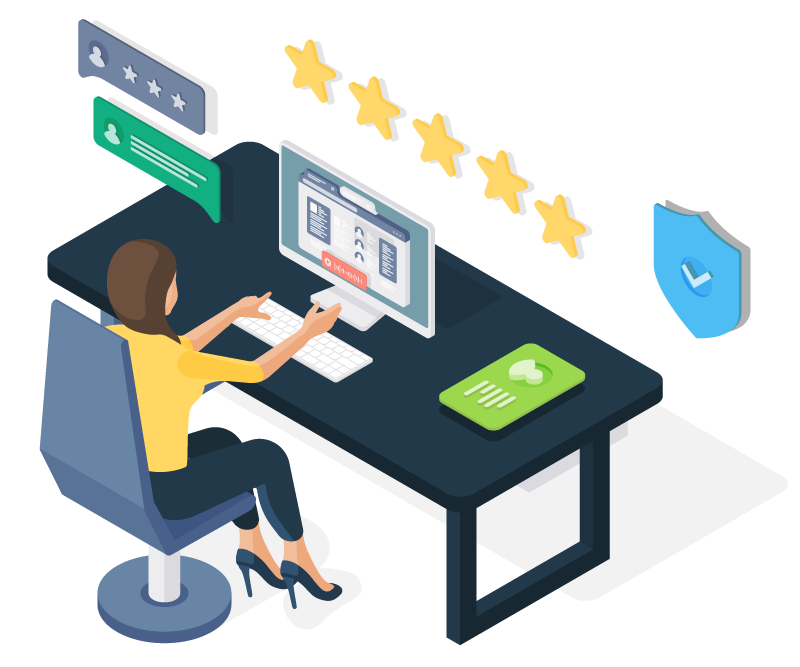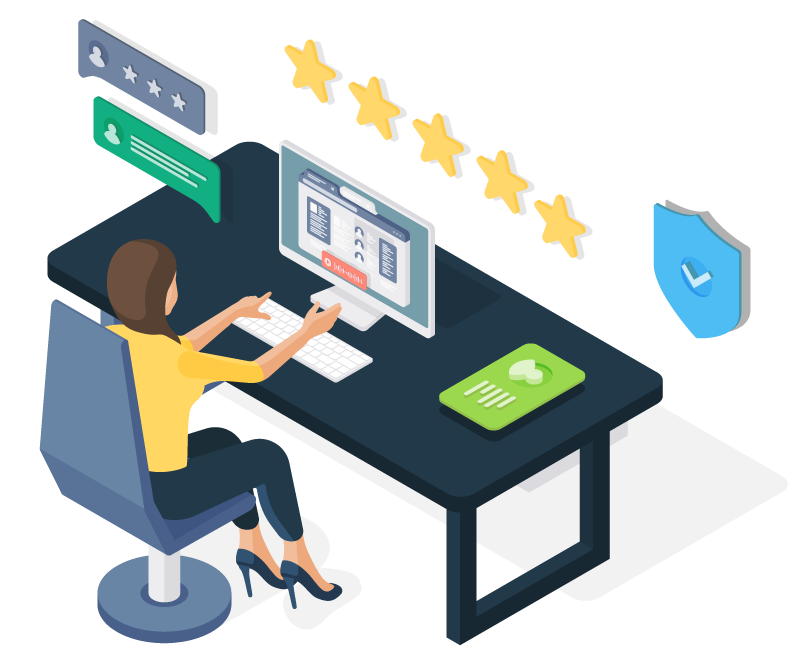 Remember: 72% of customers won't take action with a business until they've read the reviews! If you need help setting up your online review campaigns give me a call – I'd be happy to help.